OTHER PROPERTIES MANAGEMENT
Currently, most schools have applied technology in teaching; computer system, sound and lighting system are equipped modernly and equipment is directly installed into the school's facilities. However, teaching facilities often have technical problems due to not being controlled and maintained properly. These issues have adversely impacted the teaching quality of teachers. With our professional and qualified teams, SPS is proud to be the leading maintenance service provider in Vietnam – we maintain technical system, teaching and learning facilities. Choosing SPS, the customers can put technical issues completely out of mind and focus on improving teaching quality.
Moreover, we also provide security, cleaning and landscape maintenance for a safe, clean and risk-free environment at the school.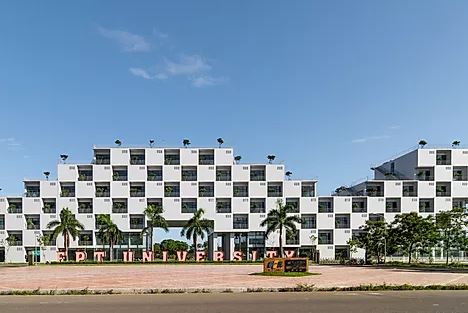 In Vietnam, hospital officials are prestigious and talented with their experise, but they do not have much experience in managing hospitals. SPS understands the challenges and difficulties, thus, we provide best services to guarantee the best working environment with our experienced staffs in the building management team and a secured process in managing the security and hygiene. Furthermore, skilled technical staffs can maintain facilities at the hospital.