MECHANICAL AND ELECTRICAL SERVICES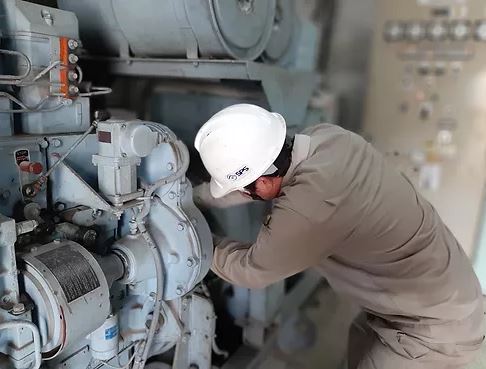 SPS was established and executed by experienced leaders who have had many years working at leading domestic and international corporations in operating and running mechanical and electrical service. Based on a professional maintenance technical system , our skillful engineers have solved some of the most complicated technical issues in most luxurious building in Vietnam such as United States Embassy, Australia Embassy, Japan Embassy, Larcaster, Lotte, FPT, Home city, Yamaha Vietnam, Toyota, Samsung and many more. With that strength, SPS always actively makes plan and consultation for the customers about the building's value maintenance as well as the facilities by maintaining, preventing and minimizing risks.
Mechanical & Electrical Maintenance, Repair and Consultancy
SPS is a leading and professional mechanical and electrical maintenance services with our skillful and experienced experts, modern facilities, advanced technology and high quality materials (4M)
We provide services upon demand and organize period assessment of machines, timely identify issues, report and archive all related information to support the solving and fixing process quickly and accurately. The mechanical, repair and consultancy service provided by SPS includes:
°  Medium voltage & transformer
°  Low voltage system
°  Backup power system: Generator, Uninterruptible Power Supplies (UPS)
°  Fire protection system
°  Earthing & lightning protection system
°  Central air conditioning (Chiller, AHU, PAU, VRV, VRF)
°  Split air conditioner system
°  Extra low voltage system
°  Water supply and drainage system
With great experience and strong resources in terms of human resources, finance, facilities, we will apply the most modern and internationally qualified operation and management method right here in Vietnam.